How 'Nudge Theory' can help improve your smartphone collection rates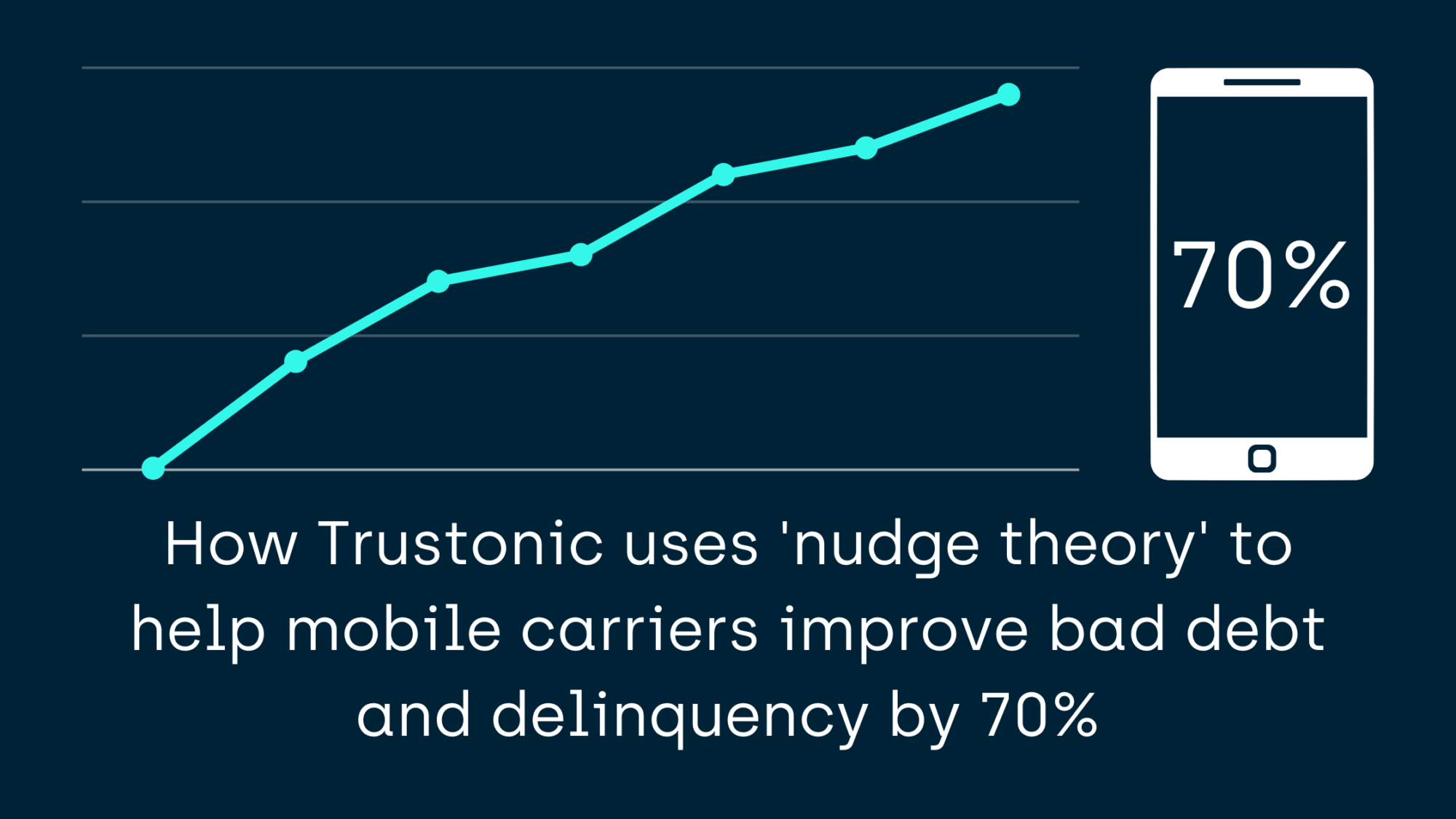 Are you concerned about growing debt and delinquency rates within your organisation?
Is this preventing you from saying 'yes' to more customers within your region, particularly those with poor credit or classed as 'credit undeserved'?
Are you interested in finding out how you can improve debt collection rates while maintaining positive relationships with your customers?
The Trustonic Telecoms Platform has been developed to overcome these challenges, by incorporating 'nudge theory' to positively influence customers to pay outstanding debt, while ensuring new smartphone bills are paid on time.
We achieve this by successfully delivering notifications and customised messaging via our digital platform, enabling carriers to remind consumers to pay by sending messages with a more supportive than threatening tone.
For those who regularly miss payments it may be necessary to increase the number of messages sent to them or to lock their device until payment has been received.
Used in over 2 billion devices worldwide, the platform has delivered around 70% improvements in bill payments for mobile carriers, including those operating in emerging markets.
Interested in finding out more? Download our whitepaper which outlines how we use 'nudge theory' to help mobile carriers improve bad debt and delinquency here.