How to achieve digital inclusion: an unresolved subject in Latin America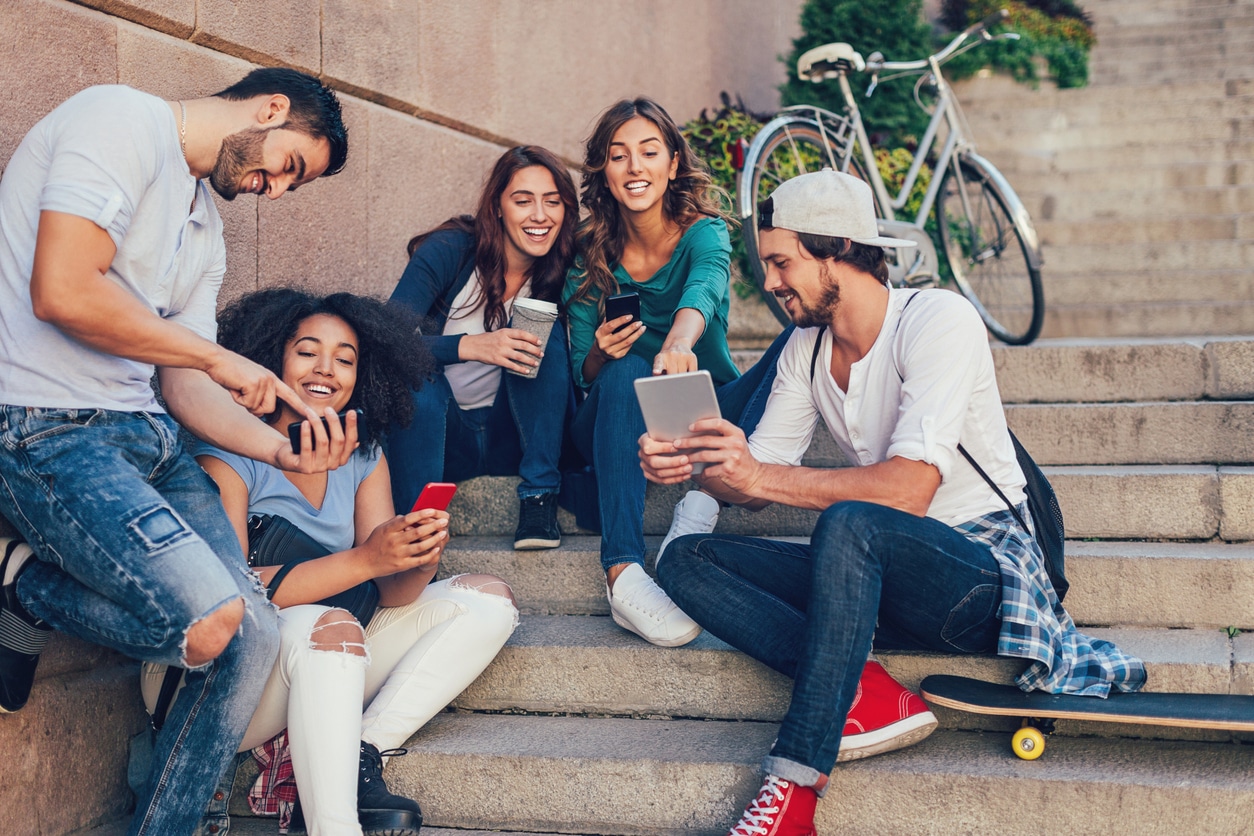 As digitalisation worldwide accelerates and services migrate rapidly from physical to digital, the disparity between those who can access technologies to use digital services and those who remain unconnected grows more evident. This situation, known as the digital divide, is particularly pressing in Latin America, with some 210 million unconnected people in the region, recently reported by ECLAC (in Spanish).
This problem involves a significant impact because those excluded from the online world lose the opportunity to improve their living standards without the tools required to work, study, take care of their health and get information, among all their activities accessed via the Internet.
The bottom line is that ensuring digital inclusion is key to progress, so all countries in the region should adopt concrete measures.
Bridging the digital divide
We are at the dawn of the Fourth Industrial Revolution. It is an era marked by automation and the convergence of digital and physical technologies for both work and everyday tasks. This phenomenon accelerated during the recent pandemic and will continue to gain momentum over the next year, bringing the importance of digital inclusion into sharper focus.
Faced with this situation, several countries such as Argentina, Colombia, Costa Rica, and Mexico have proclaimed the Internet as an essential utility service. In parallel, to achieve digital inclusion, some solutions are already within reach to be implemented by both telecommunications services companies and OEMs.
For example, at Trustonic, we developed a cloud-based security platform that enables these companies to provide affordable smartphones by financing devices to consumers who would otherwise be unable to access handsets due to financial constraints. This allows people to acquire the latest mobile technology while ensuring that companies charge for the handsets sold, offering a longer-term payment service.
Companies in Latin America are already working on embedding Trustonic's solution.
OEMs and telecommunications providers are expected to move forward by leveraging the growing trend of Latin American consumers purchasing products through financing. In this regard, instalment payments have become extremely popular in Latin America for both in-store and online purchases, especially in Brazil, Mexico, Colombia, and Argentina.
Solution for mobile operators to boost revenues
The GSMA's projections for the next five years in Latin America are optimistic. There will be 15 million 5G mobile connections by 2022, 500 million smartphone connections by 2023, and more than 400 million mobile Internet subscribers by 2025.
In this scenario, Trustonic enables operators to attract consumers and deliver the smartphones they want through affordable financing. They can appropriately cater to the growing demand for mobile devices and hence contribute tangibly to bridging the digital divide.
Bridging the digital divide provides mobile operators with more excellent long-term revenue-generating opportunities. Using the Mobile Device Financing solution reduces the risks associated with selling mobile devices through financing methods and protects against other underlying risks and challenges, such as supply chain problems or theft of handsets at POS.
Smartphone affordability is critical to ensuring digital inclusion in Latin America. And this is possible when OEMs and operators offer their devices in the market through a secure, customer-centric, low-risk financing solution that leverages best-in-class technology.
For more information on how OEMs and mobile telecom operators can market devices, get in touch today.