My volunteer journey: Chris Hoyle, Partnerships Director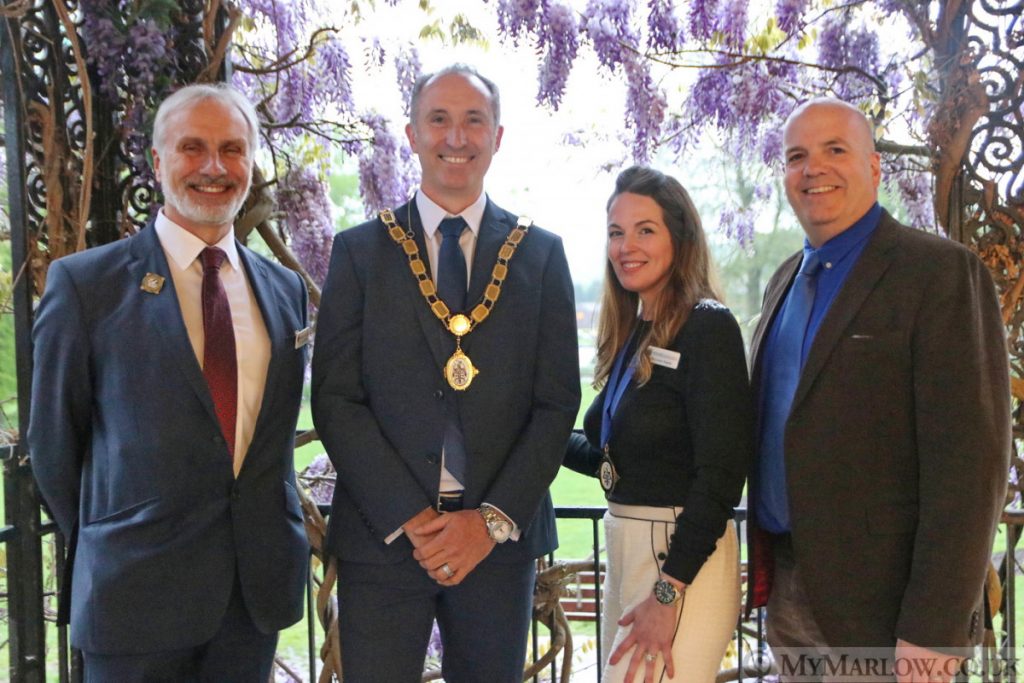 As a company, Trustonic is dedicated to connecting the next billion and protecting the things people care about. But as part of our company culture, we also care a great deal for our local communities, so we encourage our team members to find a charity or organisation they care about and support them.
Alongside his position as Partnerships Director at Trustonic, Chris Hoyle dedicates his time to several organisations in Marlow. In 2021, he was elected as one of 12 councillors and Deputy Leader of Marlow Town Council and was also a valued member of Marlow Round Table.
We sat down with Chris to discuss his volunteering efforts and find out more about why they mean so much to him.
Why are you supporting Marlow Town Council and Marlow Round Table?
Well, I'm a councillor for Marlow Town Council, which requires support for various activities with council operations. The council generally focuses on improving the area and helping with events throughout the year – a big one is our festive Christmas light switch-on, coupled with late-night shopping to support our local businesses.
There are a few initiatives I'm currently taking the lead on to benefit the town, including plans to make Marlow more eco-friendly – particularly tree planting. We're also developing locations for more defibrillators and raising funds for food vouchers to be used in food banks.
Regarding Round Table, the organisation began in the UK but is now a worldwide endeavour. There may even be a branch in your local area. If you haven't heard of it, Round Table members meet for social activities and raise money for local good causes.
Our branch has previously organised a May Fayre – like a village fair – and a bar at a local rowing event. We're big fans of Christmas, and the group tows Santa around town every year to spread festive cheer and collect money for charity. I've even dressed as Pudsey Bear and danced by the town bridge while we collected donations!
Why is it important to volunteer?
I decided to join the council because I love the town I live in, and I wanted to be part of something that celebrates the local community and always seeks to make it better for its residents.
With Round Table, I'd always said I wouldn't join, even as a child. My dad was a Round Tabler, so I spent many years fundraising or attending social events. In the end, I suppose joining was inevitable, and my wife has always joked by calling it, "drinking with a social conscience."
Round Table is always organising one fundraiser or another, and once the donations have been totalled, they're distributed to good causes.
What did you learn and/or gain from this experience?
These days, it's obvious that local matters have gained much attention and significance for people in the wake of Covid. It's also evident that opinions across society are becoming more divided. Take, for example, those who are staunchly in favour of something, and those who are firmly against it.
However, when it comes to the town council, a sizable group falls somewhere in the middle. As someone who engages with the community, my job is to strike a balance and find common ground, all while pushing for initiatives that can bring about positive change.
What advice can you give to encourage more volunteering?
Find an organisation you care about and give whatever time and support you can afford. You don't have to run as a councillor to make a change, and many organisations out there need help and donations.
For those interested in Round Table, the organisation is open for males aged 18 to 45, which I've now sadly passed. There's also a Ladies Circle, a sister organisation for females.
Despite being hesitant to join in the beginning, I loved my time in Round Table and would encourage anyone interested to check out their local group.