Promoting equity and inclusion is pivotal for encouraging women to pursue a career in technology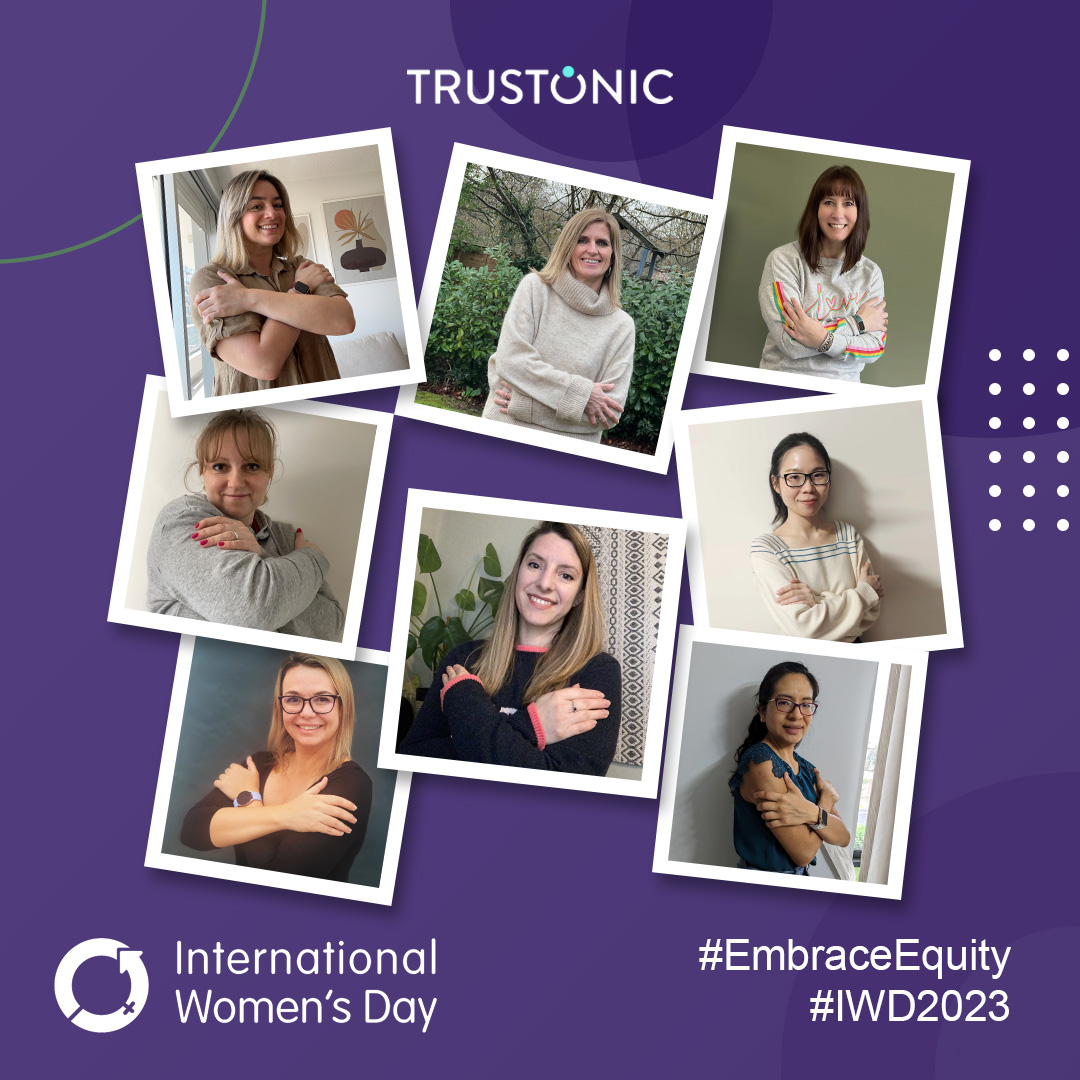 As Head of People at Trustonic, I live and breathe diversity, equity, and inclusion every day.
The business operates internationally across APAC, Africa, LATAM and Europe, we are a diverse organisation, virtually by default. This makes my job a bit easier; we have people from a broad range of nationalities and ethnicities, each of whom brings a unique perspective to our company.
One focus of my role is to enable and reinforce equity and inclusion within Trustonic's culture. To ensure that our people can create strong bonds across cultures & time zones worldwide.
So where does International Women's Day come into all this, and why should we celebrate it?
It is my job to champion equity in the workplace. Ensuring that all our colleagues are treated equitably, irrespective of their gender is a key part of this. Women have long had to fight for their place in the technology sector; an industry that is traditionally viewed as being male-centric.
This is partly because many organisations still have people in key decision-making positions who do not understand what inequity looks and feels like. As such, I focus on the importance of equity and encourage our female employees to share their stories to help raise awareness.
After all, this is the best way to bring about positive change and equity – but what exactly does that equity look like? At Trustonic, there are various things we do to cultivate an equitable environment.
Firstly, we focus on hiring people based solely on their skills and work experience. We ensure that their compensation reflects the knowledge, skills, experience, and contribution they bring to the role. We also strive for a 50:50 gender balance in our candidate shortlists. Despite the skills and knowledge that women bring to the technology sector, achieving this goal is a real challenge.
The latest Women in Technology statistics from Deloitte show that only 25% of jobs in our industry are occupied by women. There is clearly much more work to be done to ensure women are better represented.
As an organisation, we understand the value and importance of hybrid working. We are committed to creating the conditions to help our people thrive and succeed in whichever environment suits them best. Whether our team are working from home, from one of our offices, or from a remote working hub…if it's got wi-fi, it works!
Our people are our key asset. Whatever can be done to make sure they are happy in their work is pivotal for cultivating our positive company culture. We also recognise that each of our employees has their own unique circumstances outside of work.
As such, we encourage people to embrace flexibility, complete their hours around family time, and have no upper limit on time off. We trust our people to take the time they need and to balance this with getting the job done. All of this is great for making ours a more equitable and inclusive workplace, but I would be lying if I tried to claim that we are perfect.
Then again, who is?
The first and most important step that any business can take towards becoming more equitable is to recognise the need for change, and to raise awareness of this need across the entire organisation.
But how can I be sure that we're on the right path?
There's no better yardstick than hearing from our employees, and what their perspective is on working for Trustonic. In our recent Great Place to Work survey, we asked our people to score us against this statement: 'People here are treated fairly regardless of their gender'.
We are proud to say that we achieved a 100% positive score from our female community. This proves how important we consider equity to be to our organisation, and our commitment to ensuring everyone is treated fairly and equally.
Do I hope that this post and the posts shared by all colleagues – irrespective of their gender – on International Women's Day encourage more women to consider and apply for opportunities to work with us here at Trustonic?
Yes, absolutely.