Trustonic awarded for 'Outstanding Intelligent Vehicle Information Security Solution' at AutoSC 2023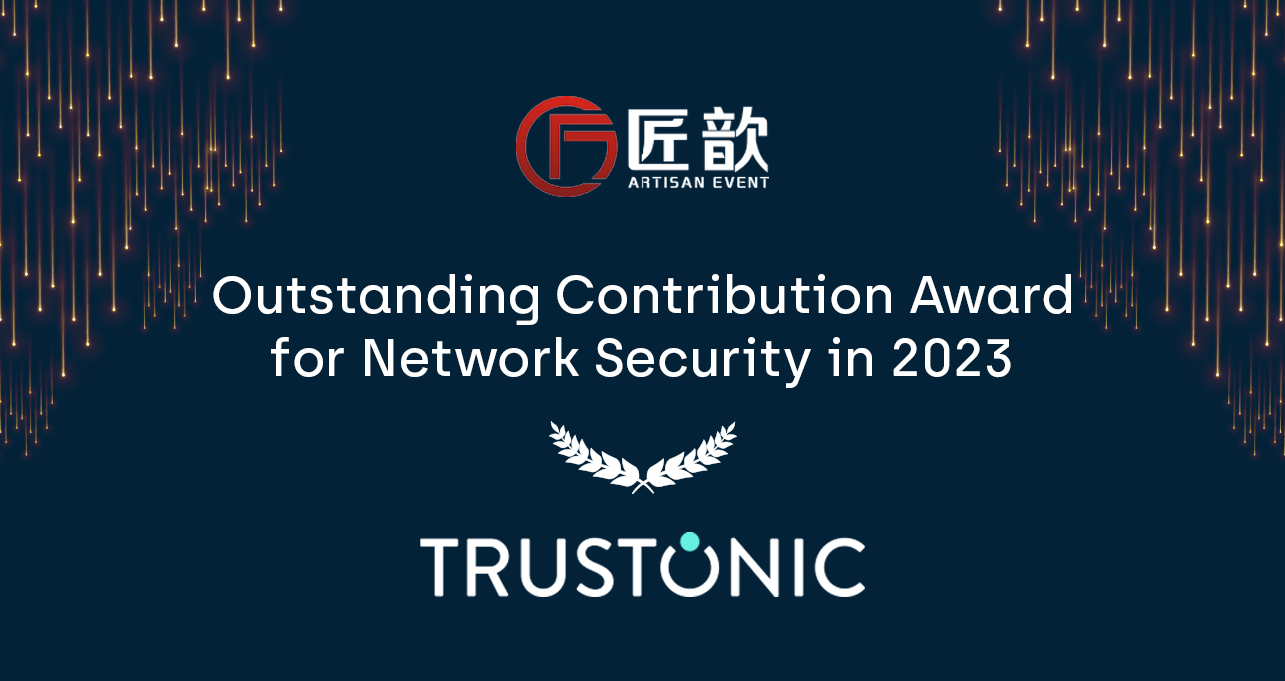 Trustonic has received the 2023 Outstanding Intelligent Vehicle Information Security Solution Provider Award for its global gold-level CC EAL5+ trusted execution environment solution.
Awarded at the 4th AutoCS 2023 Smart Car Information Security Conference co-hosted by the Beijing Institute of China Automobile Research Institute, Shanghai Information Security Industry Association and TICPSH, this is the second award Trustonic has received within the last two months – has also achieved the honorary title of "Quality Supplier of Data Security Compliance Solutions" at the 2023 Automotive Information Security Conference held by Gasgoo in April.
This global recognition follows ten years of commitment to TEE trusted execution environment technology, where Trustonic obtained the World's first comprehensive EAL5+ certification for 'Kinibi' in May 2022. This being the highest level of security certification, come with a complete TEE Operating System.
Now deployed to over 2 billion smart devices and 20 million vehicles with zero safety violations, 'Kinibi' is a Microkernel based secure OS supporting the Global Platform APIs and Standards. Kinibi supports Android, Linux, QNX and other embedded operating systems required by the automotive industry.
Discussing this latest award win, Andrew Till, General Manager of Trustonic, said: "As the growth of connected and Software Defined Vehicles continues to soar, it is vital for OEMs to be able to keep pace with the ever-evolving automotive cyber security landscape.
Winning this latest award is a testament to the capability of Kinibi and of our Secure Platform team, who work tirelessly to continue to advance our TEE technology, build relationships with OEMs and ensure the safety of connected vehicles today, tomorrow, and beyond."
To find out more about Trustonic's Kinibi and the EAL5+ certification, read here: – What Is EAL5+ & Why Receiving It Is A Significant Achievement.