Trustonic partners with BlackBerry on IoT device security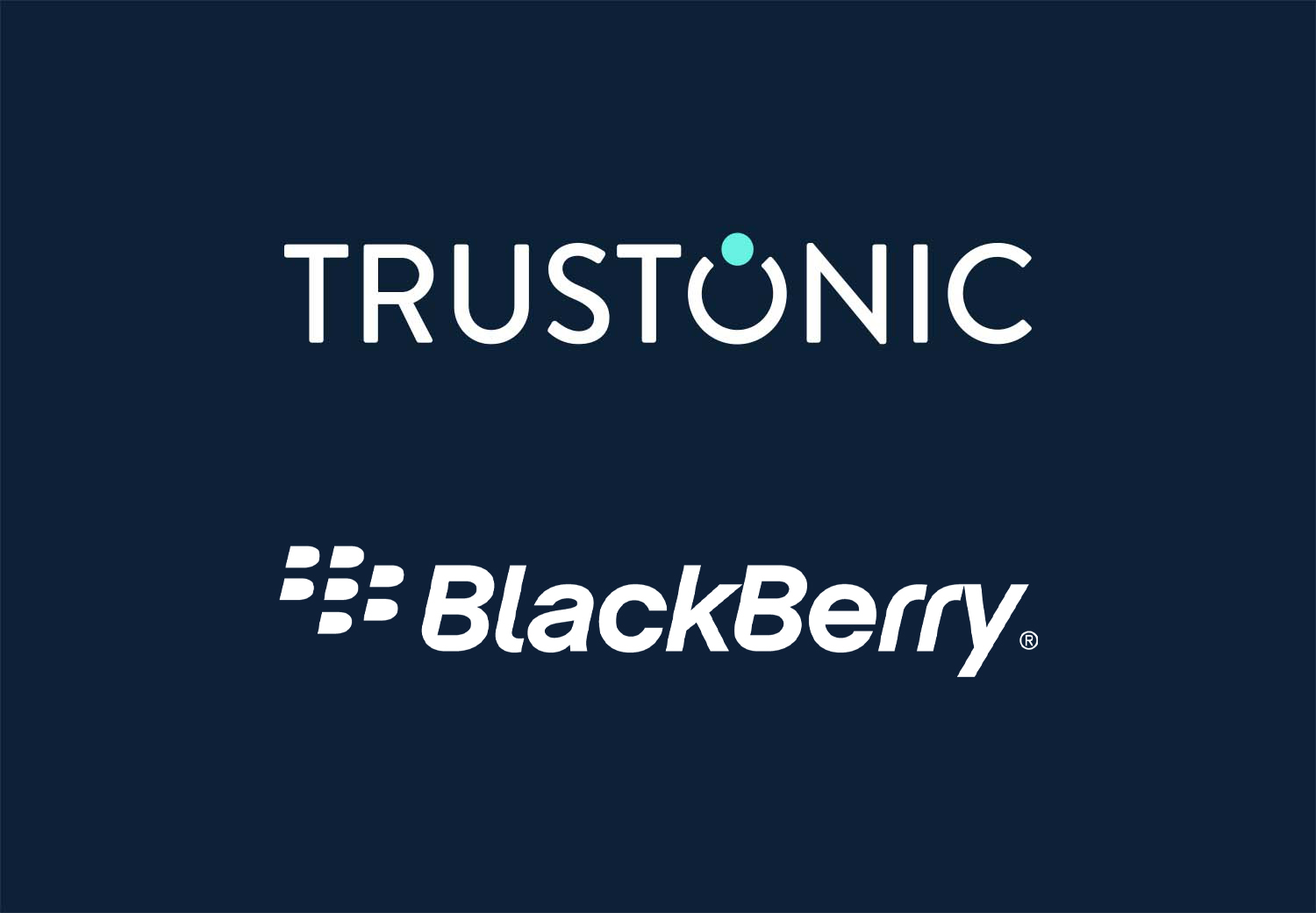 Trustonic announced today it has partnered with BlackBerry to enable OEMs to simplify and enhance the secure provisioning and security lifecycle of IoT devices. The solution will leverage Trustonic's device attestation and BlackBerry's Certicom Asset Management System (AMS) software.
Having evolved to be a a software company committed to ensuring the safety and security of all the devices and systems businesses rely on, BlackBerry connects over 500 million mobile, desktop and IoT devices and unfailingly protects devices with its pioneering AI cybersecurity.
Headquartered in the UK, Trustonic's world-leading trusted cybersecurity technology is embedded in over 2 billion smart devices and connected vehicles, helping customers secure revenue and power innovation, while ensuring reliability.
BlackBerry® Certicom® AMS is now able to securely provision Trustonic's Trusted Execution Environment [TEE] and device SKU attributes. Device-unique keys are generated by Kinibi device TEEs in the factory. AMS collects the public keys and manufacturing artifacts for registration with the OEM. Registration enables later dynamic attestation of device provenance, validating device certificate requests and other assertions using these security artifacts for device life cycle management. Establishing a root of trust and device provenance is a foundation for IoT device security, enabling, for example, just in time provisioning of device certificates using Certicom Managed PKI, based on device state.
BlackBerry Certicom AMS provides device security, anti-counterfeiting, and product authentication to deliver end-to-end security with managed public key infrastructure, code signing and other applied cryptography and key management solutions. Kinibi is a powerful and flexible TEE which swiftly adapts to different regulations over time, allowing for upgrades and evolution of deployed devices to a degree not possible with traditional hardware solutions.
By pre-integrating the respective solutions at factory level, Trustonic and BlackBerry are enabling OEMs to operationalise device lifecycle security. This solution will continue to evolve to address future security requirements and regulations.
Andrew Till, General Manager of Secure Platform at Trustonic, confirmed: "The accelerated growth of the IoT device market has created a very large – and growing – attack surface, where even the latest devices can be distributed with built-in cyber threats, able to easily target critical infrastructure and IoT based systems for wide scale disruption.
It is extremely important to be able to mitigate this risk at the deepest level, which is where secure manufacturing and device attestation come into play. In forming this new strategic partnership with BlackBerry, we have created a unique and powerful solution able to overcome evolving security challenges, while enabling OEMs to build devices that their customers can trust."
Jim Alfred, Vice President, BlackBerry Certicom added: "Ensuring the highest level of security in their products is paramount for OEMs in maintaining trust with their end device customers. When OEMs implement strong security measures, they signal to their customers a commitment to safeguarding sensitive data and maintaining the integrity of their digital experiences. BlackBerry helps OEMs achieve that commitment by establishing trust in the supply chain."
ENDS
About Trustonic:
Trustonic powers trust in technology by embedding security into smart devices and connected cars, for businesses to innovate and embrace new opportunities with peace of mind. Using best-in-class hardware level security coupled with software app protection, Trustonic secures revenue, powers innovation and ensures reliability.