New OS proliferation is coming to automotive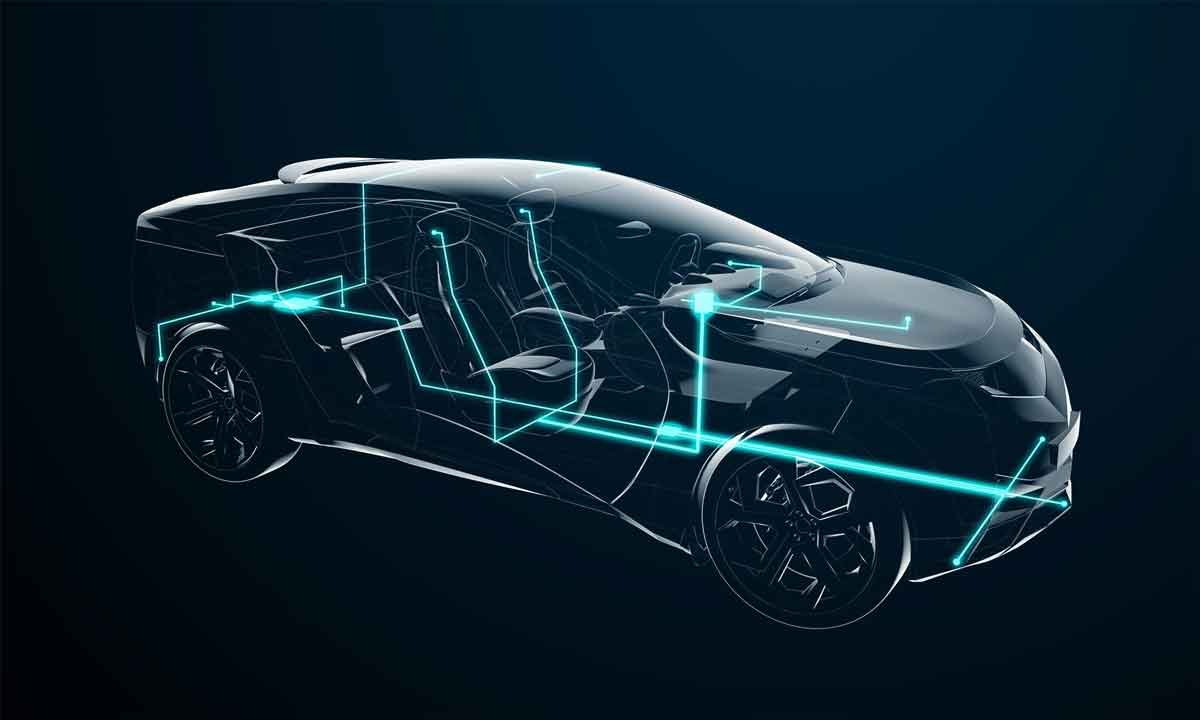 In Trustonic's "Automotive Predictions for 2022 and Beyond", published last December, we highlighted our expectations for OS proliferation in the automotive industry. This blog further builds on this prediction.
As industries mature, especially ones that rely heavily on software, it is normal that they start to focus on reducing complexity and increasing standardisation to address the challenges of scaling and keeping up with consumer demand. Therefore, it may seem like a strange prediction to suggest that the opposite will happen regarding automotive software, but that is what we are going to explore.
There are several key reasons why we see the potential for more, not fewer, operating systems in the automotive industry in the coming years. Specifically, three key areas will likely spur OEMs to explore the values of either having their own homebrew OS or leveraging new emerging platforms.
The desire for control
Traditionally, automotive OEMs have not focused on the software that powers their vehicles but on providing requirements, leaving the implementation details to the Tier 1s. That started to change when Tesla began to gain significant momentum using its in-house platform based on Linux. Now that it has become clear that software and services are crucial drivers of value for the industry, many OEMs are seeing the need to take control of these areas. In particular, creating signature software experiences that underline their brand promise. As part of this strategy, many OEMs have either announced the formation or intent to form OS-specific software teams.
Examples of this include:
Data is the new oil
The phrase "data is the new oil" often highlights the expected value that data will deliver to OEMs over the next decade. With the expectation that data acquisition will create multiple new revenue streams. This revenue could be from the delivery of ever more personalised data services (pay per use, subscription etc.) or through arbitrage/brokerage services that monetise the vehicle data (user preferences, drive routes, component performance etc.) This data revenue opportunity requires the OEM to have a meaningful level of control over the data and fluency at the negotiating table when discussing revenue share models.
The OS platform providers captured most of the value from data, apps, and services in the mobile phone industry, leaving the phone OEMs competing on ever-decreasing hardware margins. Over recent years, many OEMs have been concerned that the same trend will play out in automotive. Another consideration is the move by 3rd party content providers to start dictating specific security requirements for the OS on which they offer their services. For example, Amazon has recently updated its security requirements for implementing its Alexa SDK. Likewise, many subscription-based video streaming services require hardware security support for their high-definition content.
One way to avoid these challenges to ensure a meaningful "cut of the action" is to take greater control of the OS. The security layers and the core APIs that collect and share data with the backend cloud platforms are also considered. By controlling both the in-vehicle OS(s) platforms and the backend servers, OEMs will have a good level of control of the data and what/how it is shared.
Privacy and Security Regulations
Another increasingly important issue is privacy and how and where the vehicle data is stored. Placing attention on Europe's General Data Protection Regulation (GDPR) legislation introduced in 2018 is important; it is not the only piece of legislation in this area that requires consideration. According to the United Nations, 71% of countries worldwide now have privacy legislation in place, and a further 9% have draft legislation going through the ratification process. Coupled with the new automotive cyber security regulations and guidelines introduced globally, such as UNECE WP.29 updates and ISO 21343, the need to focus on a vehicle's compliance has become a vital issue.
While this may not be a primary driver for developing an OS with the fines linked to data privacy and security breaches, increasing it will influence OS selection criteria and development budgets.
IP IP IP
Protection of intellectual property is an area that will come increasingly under the microscope. The industry continues to move towards a higher level of autonomy and, ultimately, a fully autonomous future. The IP (Intellectual Property) around the core algorithms will become a critical competitive advantage for advanced ADAS and fully autonomous systems. The better the algorithms, the safer the vehicle, lowering the risk of expensive lawsuits if vehicle occupants are injured. Thus, it will become increasingly crucial that OEMs can tightly couple the software and hardware systems together. Given the substantial increase in complexity, these systems will continue to increase the number of lines of code inside a vehicle.
Therefore, multiple OEMs will conclude that they need to develop their OS platforms to deliver fully autonomous vehicles to provide the capabilities and robustness they need. These platforms would also give OEMs the ability to rapidly respond to emerging threats and attack vectors and focus on the parts of the OS platform that are critical to protecting their in-house IP.
GMs decision to acquire Cruise LLC in 2016 for $1Bn is an excellent example of this. Cruise develops the software it uses and many of the hardware components and sensors that its autonomous vehicles will use.
Entrants from the East
Last but not least is the impact of new players entering the automotive market from China. Companies like Baidu and GAC-NIO have already developed their OS platforms, using Android AOSP as a starting point. However, these are not the only players doing this. Companies such as XPeng, Qing OS, and Neusoft are all working on new platforms for different domains within the vehicles. Collaborations such as the MIH Open EV Alliance will potentially lead to the development of new software platforms and standards.
While it may be hard to say which platforms will emerge to be adopted globally, the innovation and creativity being poured into the new OS platforms cannot be ignored.
Closing thoughts
Over the last five years, the automotive industry has become a hotbed of innovation for software. Interesting examples are pushing boundaries with new HMI experiences and building state-of-the-art AI platforms to enhance safety. We can already see the signs that companies across the industry are rethinking how they compete and where value resides moving forwards. Today's software platforms will not continue to have the market to themselves. As competitive forces drive OEMs to seek more and more differentiation from software, there is greater control of the future's highly profitable digital revenue streams.
From Trustonic's perspective, security and trust will sit at the heart of these new platforms with vast quantities of data. These systems need to be shared securely. Autonomous systems can trust their inputs, or service providers can deliver high-value assets to vehicles knowing they will be fully protected.