The increasing need for smartwatch security solutions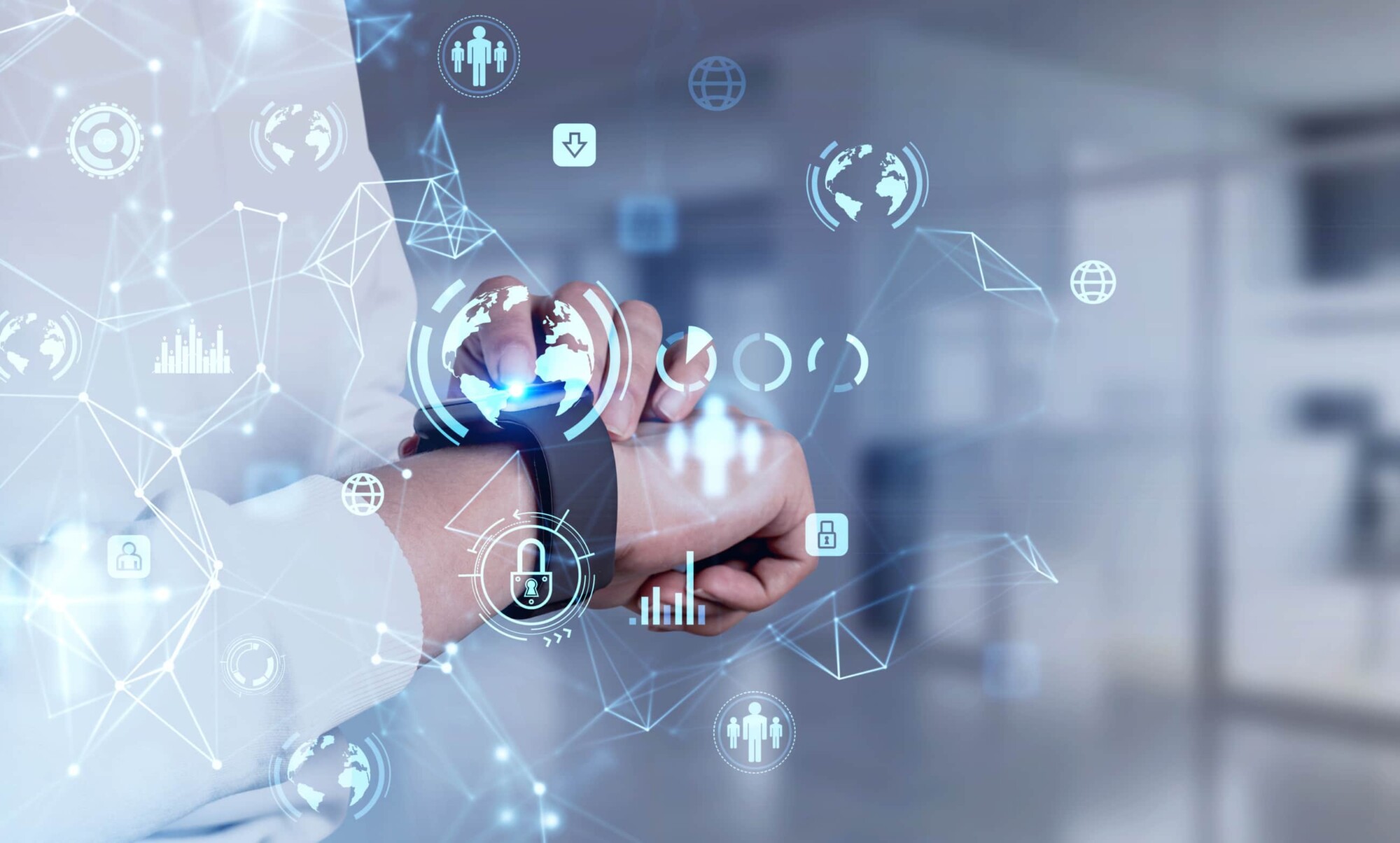 In the next few months, we will start to see the next generation of Smartwatches come to market as Wear OS 3 devices start to launch. However, as an industry we need to talk security.
The smartwatch is fast becoming a staple accessory. It not only tells the time, but it also tracks certain health data and allows the user to operate numerous aspects of their phone, directly from their watch.
The wearable market is gaining momentum year on year, with the extension of mobile phone manufacturers (Apple or Samsung) and standalone OEM's (Fitbit, now owned by Google after an acquisition in December 2021) and traditional watch vendors, introducing new features.
The evolution of the smartwatch
According to the Mobile Industry Review, the first smartwatch was produced and sold back in 1983 by Seiko. It has transformed, from allowing users to input data into the watch, to granting the user the capability to make phone calls. This was done by Samsung in 1995 with the SPH-WP10. However, the real pioneers of the smartwatch were Pebble who, back in 2012, identified the rise of smartwatches. In addition, Omate (started via a kick funder project in 2013) were the first company to design a smartwatch that could make calls, use maps, and use Android's applications independently.
Since then, the smartwatch market has continued to grow both in terms of volumes and the number of companies selling them. It is predicted that by 2027, the market will be worth a staggering $96.31billion. Which is not surprising, with the likes of Apple who shipped so many smartwatches in 2019, it equated to more than 50% of the Swiss wristwatch industry (Allied Market Research).
The smartwatch evolution has been notable. With new detail and applications to use, it is becoming a must have for the consumer. 2022 is expected to see the launch of a new a range of Samsung Galaxy Watches, to go along side those already in the market.
Smartwatch or Smartphone
Most smartwatches can connect to a phone in one way or another. Whether as an extension of your phone made by the same company (e.g., Apple) or a standalone app that allows you to control certain aspects of your phone (e.g., Fitbit). It allows the user to be able to answer/make calls, receive/answer texts, check the weather etc. A smartwatch can potentially do whatever a phone can, but the difference? It is wearable!
One of the main differences between a smartwatch and a smartphone is the size of the screen. Smartphones can range from 4.7inches (Apple iPhone SE) to 7.6inches (Galaxy Z Fold 3), whereas smartwatches are on average 1.5inches.
Another difference is the need for connectivity, the smartphone is a standalone device that can be used without connecting to anything else. However, the smartwatch needs to be connected to another device to work to its full potential.
Perhaps the biggest difference is that a Smartwatch is in direct contact with your body and can, as a result, gather a wealth of data about your health.
Is the future of smartwatches, as a standalone device that allows you to monitor your health, make phone calls and prioritise your diary? With the enhancements in mobile phone technology progressing every day, it is believed, this future will not be far off.
Why protect a smartwatch?
New advancements in technology means that smartwatches now have the capability to remote lock or unlock features when paired with other devices, for example, cars. These developments can even hold financial information to support payments.
Data is obtained when a user sets up a wearable device. This data can be personal information as well as highly sensitive health data. This data is then at risk of being exploited and could be used to gain access to other aspects of their lives. The breadth of capability and features coming, will only increase the attractiveness of these devices to thieves.
The amount of data obtained through a smartwatch is potentially vast and therefore can put a consumer at risk. From medical conditions to bank details and address, the breadth of knowledge that could be acquired by hackers is huge.
Although there have been no reported public attacks against smartwatches yet, Garmin and Fitbit have reportedly suffered from server-side attacks in the past. In these cases, hackers have gained access to users' data and have used it immorally.
Risks to no protection
The wearable aspect of a smartwatch lowers the risk of theft. However, the data that is linked to the smartwatch is at jeopardy.
Smartwatches track so many aspects of our personal lives that can inform on health, personal preferences and even the day-to-day routines of consumers. All this information, if in the wrong hands, could be severely damaging.
With personal information at risk, it is not just the device that could be stolen, but an individual's identity and their bank details. The impact on consumers' emotional and physiological distress, as well company reputational damage should not be underestimated.
How Trustonic can help
In 2019, we announced a project with Casio to protect their new flagship wearable device. In order to meet the demands, safeguard their customers and support application development, Casio use our hardware-backed security to enable enhanced smartwatch features, functionality, and speed. The technology supplied to Casio allow them to protect the sensitive and biometric data that is stored and transmitted by wearables.
Our Trusted Execution Environment (TEE), has already been deployed in over 2billion smart devices and is in more than 12 million Smartwatches available from multiple companies.
With security in mind, it is the same grade of protection that would be used in a smartphone or vehicle. This means that we can support both existing and new emerging use cases for smartwatches.
Our technology meets the Android Certification requirements and is constantly being developed to stay in line with laws and regulations.
Never compromising on the safety of devices, Trustonic always ensure the highest possible levels of support. Especially for new services, such as payments and digital assistants.