The industry has changed beyond all recognition for OEMs.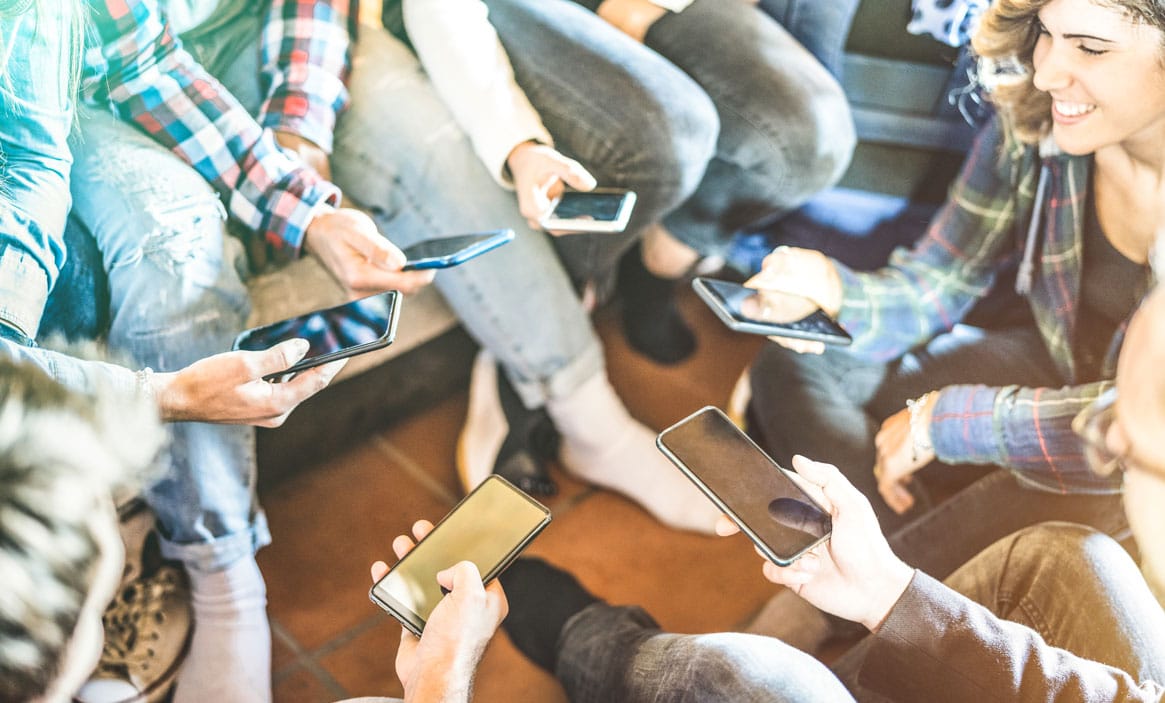 It's hard to remember what people did before they held the world in their pocket, yet the smartphone and its ubiquitous apps and social media are not much more than a decade old. This makes TCL and Alcatel regional executives William Paterson and Ernst Wittmann long-standing industry experts, that have seen the industry change and gather pace in different markets over the last 25 years, you could call them mobile veterans. Listen to the recording on our podcast series, The Inside Track here with Jon French.
The industry has changed beyond all recognition, Original Equipment Manufacturers (OEMs) have had to quickly adapt or face becoming obsolete. Navigating the cultural, political, and economic conditions in each of their markets while adhering to global brand policies against the backdrop of an ever-changing technological landscape is just another day at the office for William and Ernst.
A world divided
As Area Director for Northern Europe at TCL (William) and Regional Manager for Southeast Africa (Ernst) will tell you, their markets are miles apart in every sense.
"The handset market in Europe, and the UK in particular, is dominated by two major players that take up 85-90% of the value in the market, and everybody else is left with very little to go after", William says. It's also an operator-driven market meaning around 72% of handsets sold are linked to a post-pay contract, with a much smaller market for SIM-free devices.
In Africa, the situation is the polar opposite. "Six years ago there were eight key [OEM] players in the market," Ernst says, "but by 2019 that number had grown to 23. There's a huge amount of competition." The situation is complicated due to the differences within the sub-regions, where neighboring countries are at varying levels of technological development (some are still migrating onto 3G) with different operators and handset dominance.
"South Africa for example is a highly subsidized business which makes the operators very price sensitive, and from a manufacturer, perspective makes the business a lot more cutthroat to stay on top of the game," according to Ernst.
These vast differences in the market mean OEM's have to recognize that their trade customers have different objectives. So decisions and discussions need to happen on a local level, but they still need to adhere to a global brand and business processes. The "think global, act local" maxim has never been more pertinent.
"About three or four years ago we were getting brand artwork depicting yachts and the Hong Kong skyline," William remembers. "Locally we knew this wouldn't resonate with Alcatel customers in the UK so we went back to Head Office, we were able to tweak the message for our specific audience." He explains that the UK business has a certain amount of equity to be able to make those requests from global.
It hasn't always been this way though. Years ago, manufacturers were required to blindly chase market-share and focus entirely on getting their products into every single channel. These days profitability is key and the head office is more prepared to trust in local teams to manage their region.
While the products are global, "we have a certain amount of flexibility to go into the market as we see fit. We can take that single message and do something locally with it," William says.
In the UK, the launch of the TCL brand last June proved particularly challenging right in the middle of the COVID-19 pandemic. But on a local level, the team could choose the partnerships that were right for them, teaming up with BAFTA, the British Academy of Film and Television Arts which echoed the TCL 'Display Greatness' brand tagline. They were able to build local partnerships because they have experience in the market and trust at the group level.
In Africa, Ernst and his team originally launched the Alcatel brand on the back of existing local retailer campaigns, which made sense financially and also underscored their loyalty to their retail partners.
Meanwhile, he will launch the TCL phone brand in the second quarter of this year and will be using the national obsession with football, in line with TCL's global football sponsorships, to guide the brand into the market. "We're going to piggyback off the brand recognition that comes from the football partnerships" at the global level. TCL has signed several international footballers as brand ambassadors, including Brazilian superstar footballer Neymar Jr and England Captain Harry Kane in the past.
The strategic partnerships that Ernst has leveraged and William has forged are an illustration of the globally local approach OEMs are taking to remain relevant across their footprint. In a crowded market trying to stand out, or in a narrow market dominated by two big manufacturers, knowing the local consumer not only helps build the brand, but also improves relations with customers from, operators, to distribution, and retailers.
Making the trade
"Both the operators and the retailers want to see that we fully understand what our brand means in that particular country and that we understand the consumer that it appeals to, what it's there to do for us and for their business," William says.
The nature of the relationship between retailer/operator and manufacturer has evolved over the years. Online shopping and easy comparison have diluted the authority of the physical retailer to drive sales. In 2020, 63% of mobile phones sold in the UK were bought online, up from 52% in 2019 and 36% before then, according to CCS Insight.
According to William, "in general, retail looks to the manufacturer to drive demand and footfall, and then they convert it. That's probably more so than it's ever been. Retailers and operators want you to be driving people into store, or onto their website, demanding your product. This means we have lots of work to do before the consumer even gets into the shop or online."
Tech support
Technology has been a leveler. While there may be some pockets of true innovation, the race for increased screen real estate or the 'pixel wars' of a decade ago (when every new phone boasted more megapixels than the next) are over.
In mature markets like Europe, consumers expect all the latest technology. "They expect a great display. They expect a quick refresh. They expect the product to charge in three minutes from flat to full. The industry is finding it harder to choose one technology that you can focus on that's completely different," says William. Instead, hardware like battery life and storage are more likely to sway a purchase, and security is a growing concern as finance and payments are increasingly built into smartphones.
Africa faces a different challenge. In a crowded market with multiple brands, differentiating products by price alone creates its own issues as Ernst explains.
"There's a huge amount of competition. Some of the manufacturers are bringing great products to market. But some are bringing one-off deals which mess with the market from a price perspective. They might offer a product with a similar screen size to our product but lower memory. And screen size is key in our market. The deal product may be cheaper but after a few months of saving photos and music, the phone will slow down and the consumer experience will deteriorate."
There is a huge opportunity in under-penetrated Africa to enable more people to benefit from smartphone technology. According to the mobile industry body, the GSMA, smartphone penetration in sub-Saharan Africa was only 44% in 2019, and this is expected to rise to 65% by 2025.
"From a brand equity perspective, we are focusing more on good quality at an affordable price. The retailer and the operator have walked this road with us for a long time, and they believe in the quality and the reliability of our products," Ernst adds.
Sales knowledge
Even as the nature of the OEM business model has evolved, some things don't change, like ensuring that salespeople in retail stores are well trained and knowledgeable about their products.
"A human being will only be comfortable doing something that they have confidence in, so the more we train them, the more we explain to them, the more we run through our product line up, the more that salesperson will then have the confidence to sell our product to the consumer," says Ernst
"We have to make sure that the teams are educated, they know exactly what they are talking about and that is a key element of the strategy, from the top of the head office right down to store level."
Mobile technology allows people to navigate, inform, entertain and augment their lives wherever they are in the world. While one global brand can do all these things, it takes skill, knowledge, and experience to understand cultural market dynamics and build a profitable OEM business anywhere in the world.
At Trustonic our Telecoms Platform helps Mobile Operators reduce the risk of bad debt and missed customer payments, allowing them to accept more customers. Find out how we work with Mobile Operators here or get in touch below.