What will be the big automotive technology trends in 2023?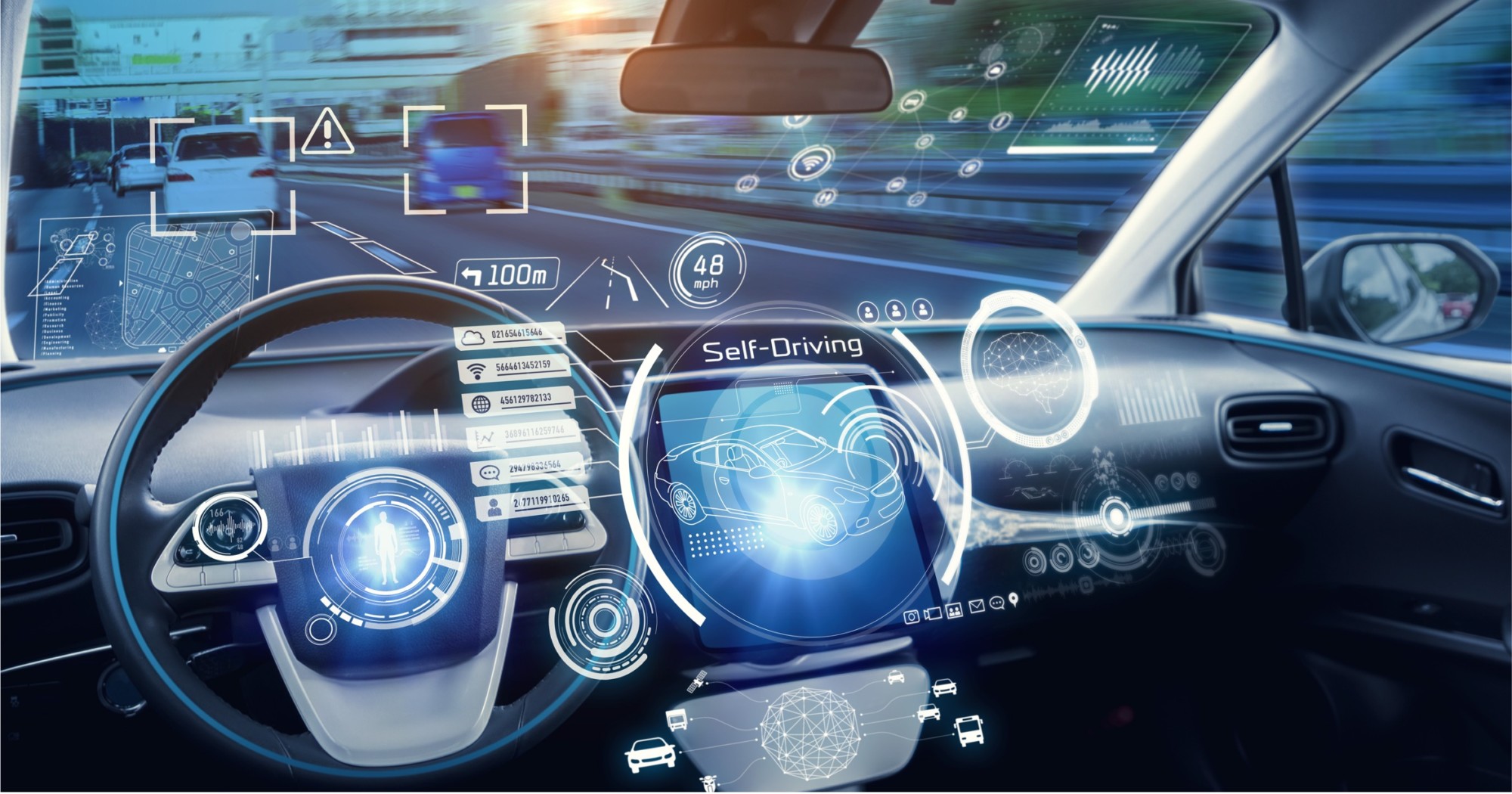 With 2023 now upon us, it is looking increasingly likely that the next 12 months will bring a number of significant advancements in the field of autonomous vehicles.
Despite this, it also seems apparent that this year will also bring its fair share of challenges for automakers, particularly when it comes to building consumer confidence in vehicle security.
Here are some of the key predictions of what we can expect to see in the automotive industry over the course of 2023.
WP.29 reality sets in with a year to go for automotive companies to increase their focus on compliance
The United Nations Economic Commission for Europe World Forum for the Harmonisation of Vehicle Regulations Working Party 29 – or UNECE WP.29 – is the forum that defines the criteria for type approval for wheeled vehicles, equipment, and parts.
On 24th June 2020, UNECE WP.29 announced that it was adopting long-awaited UN regulations on cybersecurity and software updates for connected vehicles, applying to passenger cars, vans, trucks, and buses. The regulations provide automakers with clearly defined performance and audit requirements in four key areas. These are:
The management of cyber risks for vehicles
Security by design during vehicle development to minimise risks along the value chain
Intrusion detection and protection for the entire vehicle fleet
The provision of secure software updates and the establishment of a legal basis for over-the-air updates
The new guidelines came into force in January 2021, and were made mandatory for all new vehicle types in the European Union [EU] from July 2022. From July 2024, the regulations will become mandatory for all new vehicles produced from that point onwards.
There is only a year to go before automotive OEMs must ensure that they are compliant with UNECE WP.29 regulations. We expect manufacturers to accelerate their compliance activity to ensure that they are ready for the 2024 deadline with a flurry of new internal spreadsheets and questionnaires to provide evidence of compliance.
OEMs know that if they are unable to satisfactorily demonstrate the cybersecurity of their vehicles beyond July 2024, they risk incurring severe penalties.
As such, it stands to reason that OEMs will want to avoid this by investing adequately in the cybersecurity of their vehicles. Not only will this help to ensure that they are compliant with UNECE WP.29, it will also build trust with consumers. In turn, this will raise awareness of why cybersecurity is vital for the protection of connected vehicles.
At least one major streaming platform starts to promote in-vehicle services as a means of offsetting declining subscriber numbers
Streaming platforms have long been hailed for ushering in a new age of convenience and connectivity for viewers, and have proven to be extremely popular over the last decade.
Recent figures show that streaming services now have more than 2.3 billion users worldwide. However, as global economies struggle to recover from the pandemic – while simultaneously facing the financial impacts of Putin's illegal war in Ukraine – the future for streaming platforms suddenly doesn't look quite as bright.
This is because the global cost-of-living crisis that Covid and the situation in Ukraine have helped spawn has placed immense pressure on consumer spending, with household budgets pushed to their absolute limit.
As a result, consumers have had to make difficult decisions about how they spend, with many having chosen to cut back on entertainment. This led to media reports in July that Netflix had lost nearly a million subscribers over the previous three months of its financial year, with the company citing the cost-of-living crisis as the reason for the drop.
The challenges Netflix faced during 2022 is indicative of a wider trend among streaming platforms. Although efforts are being made to maintain and grow subscription levels – with Netflix having launched a cheaper, ad-supported service with new, multi-household contracts in November 2022 – it is clear that more must be done.
As such, it is likely that we will see at least one major streaming platform step into the automotive space in 2023, possibly by offering bundles for in-car use.
With viewing habits constantly changing – and many users choosing to watch their favourite movies and TV shows while on the go – streaming giants are recognising the need to respond accordingly.
By rolling out in-car bundles, platforms can appeal to wider audiences, particularly younger members of the family who can be kept entertained during long journeys with age-appropriate content.
Not only does introducing streaming as a built-in feature of a vehicle help respond to the call for greater convenience from consumers, it also helps to promote the physical safety of passengers. This is because devices like smartphones and tablets – which, presently, are among the most common ways to view content in vehicles – pose safety risks of their own.
The potential for such devices to act as missiles in the event of a crash is precisely why manufacturers have refrained from making in-vehicle use a key part of their advertising. By integrating streaming into the vehicle itself, OEMs can reduce the physical threat that handheld devices pose to passengers, and are likely to make this a core marketing message.
Auto v Hollywood
In the 2017 movie The Fate of the Furious, there is a scene where someone hacks into a car park full of vehicles and causes mayhem. The hacked cars are launched from the multi-storey unit, effectively acting as missiles against a convoy of vehicles passing by on the street below.
While this made for great cinema, what we see play out in Hollywood action movies is far removed from the reality of hacking in the real world. The likes of the Fast & Furious franchise and Bourne movies are lifting scary headlines from tech news about hacking connected vehicles and putting the most horrifying – and embellished – scenarios imaginable to screen.
This has resulted in a very skewed perception of cybersecurity, which is having a severe impact on the level of trust that people have in connected vehicles.
Of course, Hollywood should be free to have its fair share of flying cars, alien invaders, and magical schoolchildren, but the level of fantasy needs to be measured when it comes to cyber hacking. This is because film is one of the most influential and readily available means to shape public opinion, and can easily blur the lines between fact and fiction for many viewers.
With Fast X – the 10th Fast & Furious movie – due to release in 2023, we can expect to see Hollywood continuing to ramp up the fear factor around what hackers can do to connected vehicles. This will put automakers on a collision course with Hollywood to prevent studios from undermining consumer confidence, and to continue to damage both their revenues and reputation as OEMs look to build trust in their technology.
Certainty in uncertain times
It seems clear that OEMs and third parties will begin to look in earnest for new ways of bringing users on board in 2023 and, in doing so, start to shake off the lingering financial impacts of the pandemic.
However, with more economic adversity lying ahead in 2023, any successes that automakers achieve in this sense will need to be hard fought for. This is especially because popular culture is continuing to undermine growth by perpetuating a warped view of vehicle cybersecurity.
While measures to incentivise drivers to invest in connected technology will help reverse the fortunes of automakers, they are not enough on their own. As such, OEMs must increase their focus on compliance and more creative ways of communicating this to their target buyers if they truly hope to enhance consumer confidence.
With very little certain, one thing is truly undeniable: the automotive industry has an exciting – albeit incredibly challenging – year ahead.