How the cloud-based platform works
The platform typically consists of a cloud and device service. Subscribing to the cloud service enables our customers to remotely manage devices (and have the necessary consents and permissions).
1
Device registered on the portal
2
Device managed via API or a portal through policies
3
Device interaction – messages sent to customer and locked/unlocked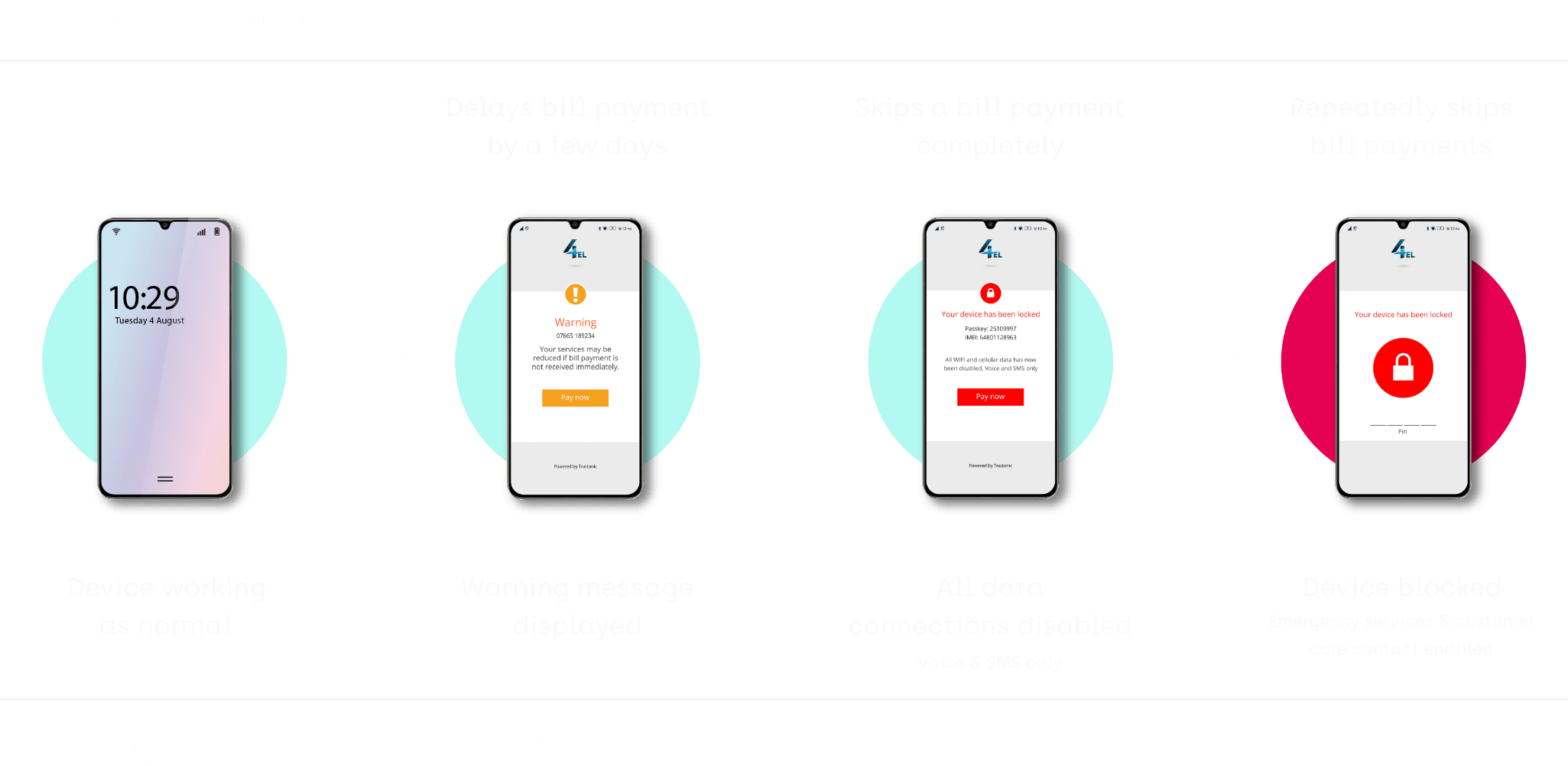 Device control that we enable
Smartphone functions can be switched off or on remotely; this could mean turning a smartphone into a simple communications device until bills are paid. For supply chain management, stolen devices can be remotely rendered unusable to discourage theft or fraud on a global scale.