How Trustonic and Sennco enable consumers better access to smartphones through retail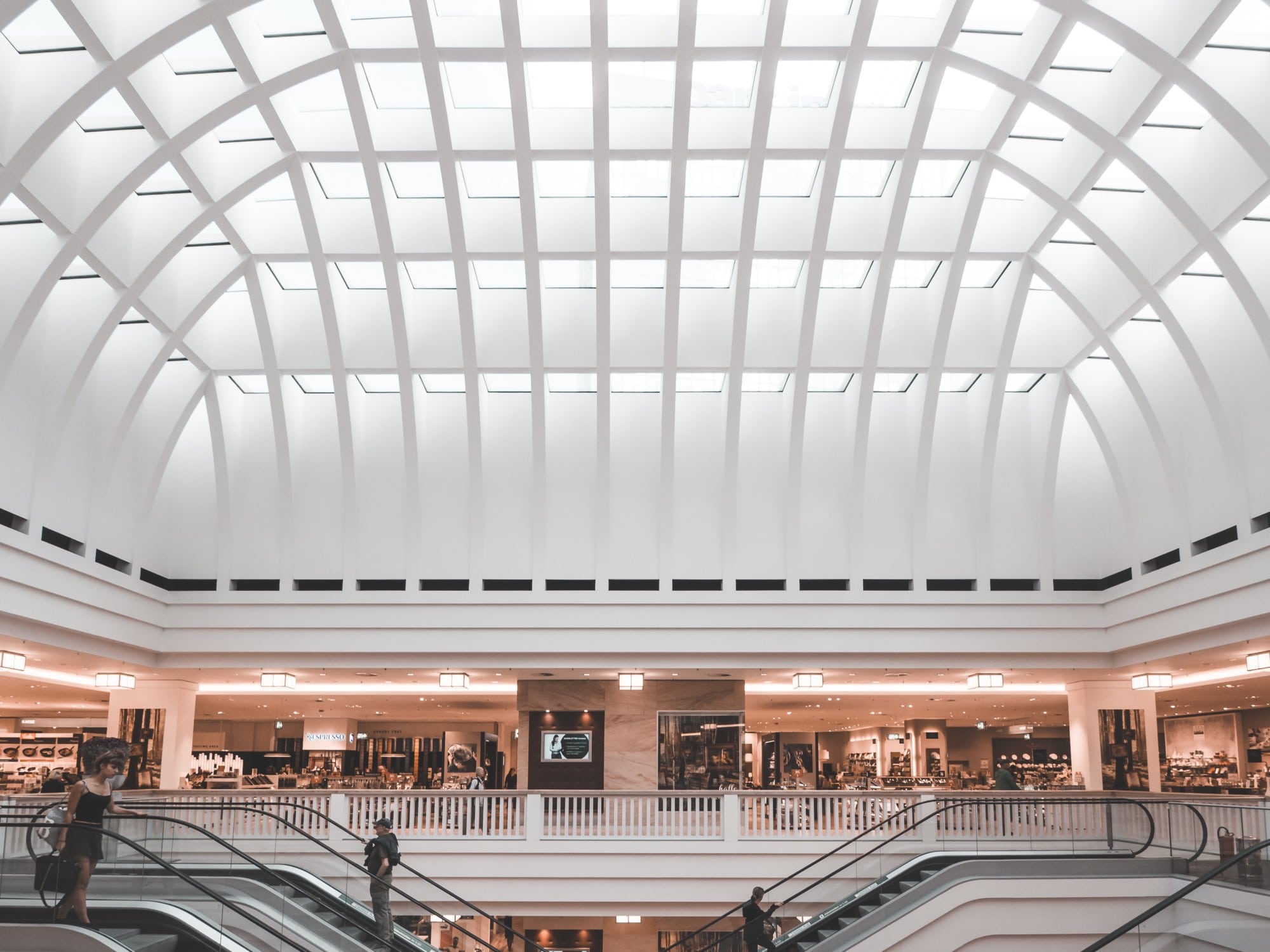 Earlier this month our Chief Revenue Officer, Sheldon Hebert was joined by Brian Peacock, Vice President of Global Innovation at Sennco, on our Podcast, The Inside Track.
Sennco is a retail display security partner for retailers and OEMs in the USA and internationally and a new strategic partner for Trustonic. We recently joined forces enabling us to provide our market-leading locking technology to assist in providing secured supply chains and new device financing capabilities. Through this, Sennco will be able to offer a digital tether for its products, which remains connected even outside its customers' stores.
A plethora of opportunities were discussed around some of the key issues that are currently facing the mobile industry, such as theft and fraud and how carriers and retailers can be protected from loss through the effective locking of devices.
How has the locking technology changed over time?
As the industry and technology have evolved, numerous challenges have presented themselves. As the capability and functionality of handsets has dramatically increased, so too has the cost of these devices, and in turn, so has demand. Less than a decade ago, top tier selling devices commanded fees in the region of $300-350, however in 2021 equivalent devices now cost between $1,500-$1,700.
This too has coincided with mobile devices becoming one of the modern-day consumer essentials and device penetration is now widespread across the globe. This has led to criminals and fraudsters viewing them as an attractive source of revenue and increased instances of theft and fraud, which continue to be a blight across the industry.
This is a fundamental issue upon which Sennco and Trustonic are collaborating in order to reduce opportunities for theft and fraud to be committed, with key focuses on the following 3 areas.
Securing & Improving the Point-of-Sale Experience
Retailers are required to keep high-end devices on display for end user interaction, enabling them to experience the device first-hand, however this increases chances of device theft from the point of sale. Retailers have long been compelled to use hardware to secure these devices, these locks and cables not only look unsightly, but they severely restrict the customer experience when trialling the device in-store.
Device theft from the point of sale continues to be an issue but Sennco's BricTECH is helping to mitigate and reduce instances of theft by locking live display devices via a digital tether. Sennco is now using the same locking technology in the retailer sphere to enable sellers to provide the customer with the opportunity to use the full functionality of the phone and experience its capability first-hand before purchasing. Peacock noted that he believes that this trend will continue to gain traction across the wider retailer sphere: "We see this hardware trend going away and being more software related in the store".
Outside the Store
There are various and well-documented supply chain issues within the mobile industry and instances of theft remain prevalent. An ever-increasing number of devices are being shipped into and between points of sale, meaning that vulnerability is increased. Sennco is combatting this by offering alternatives to traditional methods via their developed technology, such as zero touch deployments.
Device Financing
As the cost of devices have increased, this has provided a unique set of challenges for device carriers to overcome. Modern devices that offer greater levels of functionality also provide greater sources of revenue for operators as they consume more bandwidth, but this also presents risks that need to be overcome.
The ability to split payment for devices is very much favoured by end users but it presents problems for carriers in terms of non-payment of bills and devices then being sold on once acquired and before the device has been paid in full. From an OEM perspective, especially with regards to supply chains, there is also the question of when a device moves from the responsibility of the carrier to the consumer – this is a key consideration in relation to porous stages of supply chain before the device actually reaches the end user.
Trustonic's telecom fraud prevention and revenue assurance solution helps to protect carriers both in terms of non-payment of devices by end users and porous supply chains. This coupled with Sennco's offerings to the market provide an ideal synergy together and value to the wider industry.
This is achieved by providing a better experience for the carriers by increasing instances of device payments and theft reduction, through to protecting them in the point of sale. For end users, there is an enhanced experience at the point of sale and a financially viable means of acquiring the device that would not have otherwise been possible.
The Trustonic & Sennco Partnership
At Trustonic we have an abundance of knowledge and understanding of the industry from a security perspective and an excellent understanding of the mobile ecosystem from a hardware and software perspective. When it comes to the retail sphere, this is where the partnership with Sennco enables us to gain greater levels of insight and helps to complement our knowledge.
As Sennco interacts directly with retailers and carriers, it has long been able to gain insights and understandings regarding what is experienced within the retail sector. Initially it did not feel as though it had the right solutions to cater for the challenges and those offered by the market were not sufficient.
However, upon engaging with us at Trustonic and understanding our industry-leading solutions, it became clear that we could provide what was required and address the issues that were impacting both retailers and carriers and enable Sennco to enhance their offerings to the market.
Our organisations complement each other perfectly and deliver an abundance of synergy, meaning that we enjoy a mutually beneficial experience through our partnership and meet the demands of the wider market while exceeding expectations.
Evolution of Consumers & Technology
It was agreed that over the coming years we expect to see wider adoption of the technology as both awareness and understanding continues to increase. Brian noted that the 60-70% decreases in losses due to the new technology will lead to wider uptake in the long-term and that device-locking technology will not only be the realm of mobile devices but will eventually be implemented by other technological sectors.
"I see this portfolio of locking technologies growing, TVs, game stations, everything's connected".
This is a trend that Trustonic has been following and is likely to investigate further in the long-term as demand begins to grow. It was also agreed that OEMs and actual technology providers may jump into selling and financing their own devices. This would enable retailers to concentrate on selling in-store and then the management and locking programmes can be managed through a third party.
There is also a desire for employers to eliminate risks to their employees and liability upon themselves by removing the chances of criminals breaking into stores while employees are present. This is where Sennco's lock-in technology eradicates risks and reduces instances of theft as criminals are very aware of the brands that are utilising the technology to protect and prevent device theft. In the long-term as awareness begins to grow amongst criminals, this embedded technology will act as an effective deterrent.
Embedding technology as a deterrent in existing and emerging markets, it is beneficial as it provides revenue protection by interrupting criminals' activities and assists in making the devices less attractive for those looking to profit by theft. There is also the other important benefit that it protects the employees at the point of sale and removes them from harm.
It is this shared vision of knowledge and expertise that makes the Trustonic and Sennco partnership so effective and offers a bright future together to combat issues that have long impacted the industry. Utilising each other's knowledge has assisted us in bringing enhanced products and expertise to the market that will offer benefits to the wider industry in the long-term.