ArcherMind partners with Trustonic to secure connected vehicles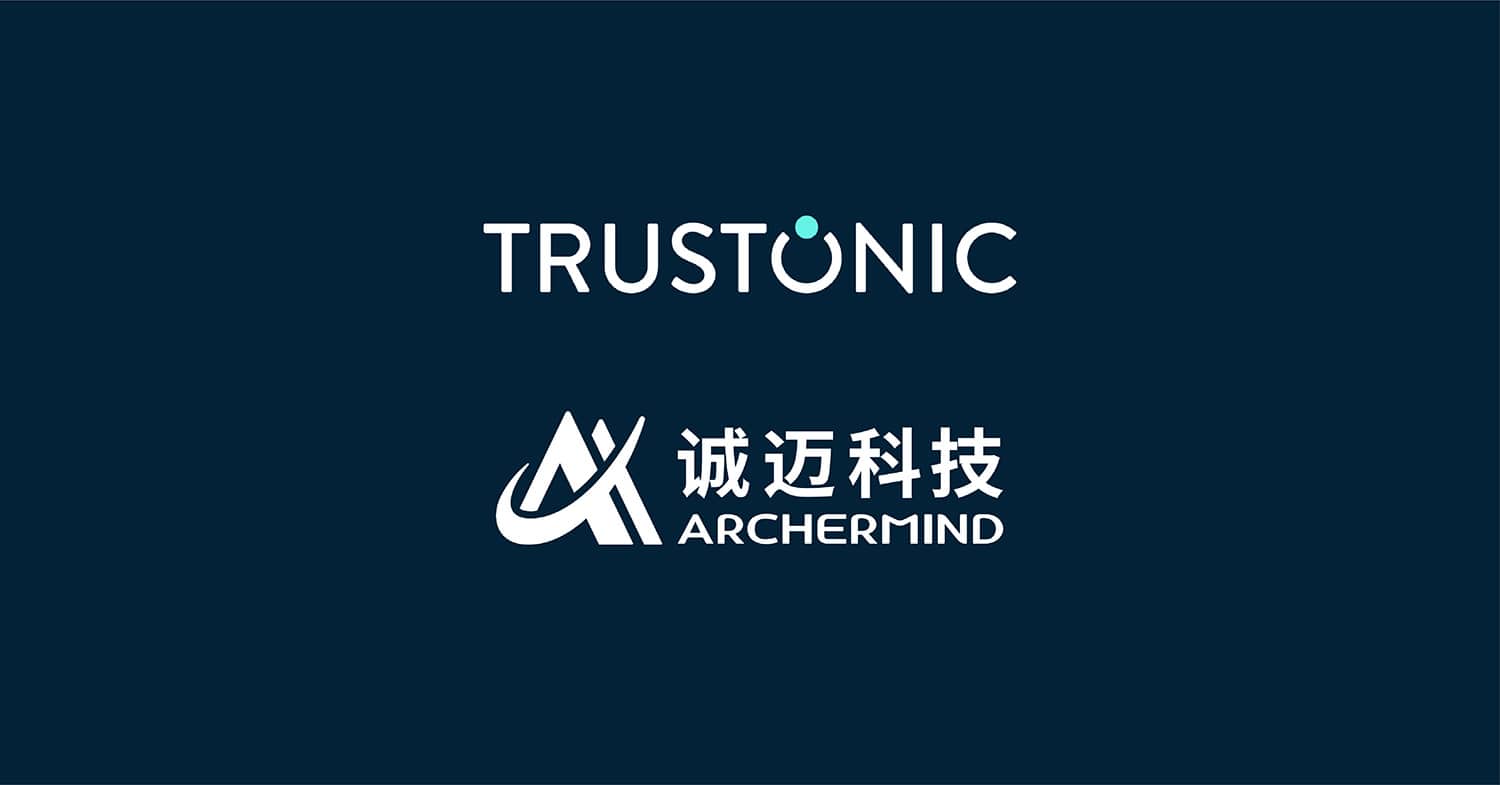 Cambridge, United Kingdom – 16 August 2021 – Cybersecurity technology leader Trustonic today announces its partnership with ArcherMind, a leading automotive software services provider in Asia, to combine its expertise to secure connected vehicles.
ArcherMind has accumulated more than 10 years of experience in the field of intelligent vehicles, has rich vertical integration ability and technical reserves of industrial chain resources, and is committed to providing full stack intelligent vehicle software solutions. Trustonic Kinibi is one of the most mature and secure trusted execution environment (TEE) operating systems in the industry. Kinibi 510 can significantly improve the security of the Internet of vehicles and side channel protection, and meet the high standards required for vehicle safety, especially the new UNECE WP.29 standard. This also matches the layout of ArcherMind technology's automobile safety technology upgrading business.
With Trustonic, ArcherMind will now be able to protect and secure connected systems, from In-Vehicle Infotainment systems connectivity modules, network gateways to Advanced Driver Assistance Systems (ADAS), its software and services portfolio will protect all digital rights management as well as personal user data.
Henry Zou, SVP of the R&D team at ArcherMind said: "Our partnership with Trustonic means that we are now able to offer global automotive OEMs and Tiers1s access to leading security software as part of our software and services portfolio. As the connected vehicle market continues to grow it is important that we can deliver the most comprehensive and secure portfolio to our customers. Trustonic allows us to combine leading cybersecurity capabilities with our intelligent technology."
Andrew Till, GM Automotive of Trustonic said: "We are delighted to be working with ArcherMind, as one of the market leaders in this space. Security can no longer be an after-thought, and with our partnership and secure by design principles, we are able to provide market leading security services, compliant with the new UN Regulations and other international standards for connected vehicles."
In the future, ArcherMind will work with Trustonic to provide customers with innovative, safe and reliable technical services, boost the construction of the Internet of vehicles security industry ecosystem and promote the development of the Internet of vehicles information security industry.
About Trustonic
Trustonic powers trust in technology by embedding security into smart devices and connected cars, for businesses to innovate and embrace new opportunities with piece of mind. Using best-in-class hardware level security coupled with software app protection, Trustonic secures revenue, powers innovation and ensures reliability.
Based in Cambridge, UK, Trustonic was initially created from a joint venture between ARM, Gemalto and G&D. Today, it counts the world's leading car manufacturers, financial institutions and mobile operators as customers, as well as every tier one Android handset manufacturer.
Chengmai Technology (Nanjing) Co., Ltd., founded in 2006 and headquartered in Nanjing, focuses on the R & D and innovation of intelligent interconnection and operating system technology and is committed to becoming a leading intelligent technology expert to benefit mankind with science and technology. The company fully covers the global mainstream operating system technologies such as Android, IOS, Linux, Windows, QNX, Harmonyos and Alios, and focuses on technology R & D and solution services in the fields of intelligent terminals, intelligent vehicles, artificial intelligence, mobile Internet, Internet of things and information innovation relying on the technical strength of UOS operating system of Tongxin software of the joint-stock company. As a national high-tech enterprise and a key software enterprise in the national planning layout, the company has passed the CMMI5, ITSS three-level, quality, information security, environment, health and occupation management system certification, has a strong large-scale technology R & D team, and is a trusted partner of many Fortune 500 customers in the world.
Contact email: biz@archermind.com