Webinar: In-vehicle payments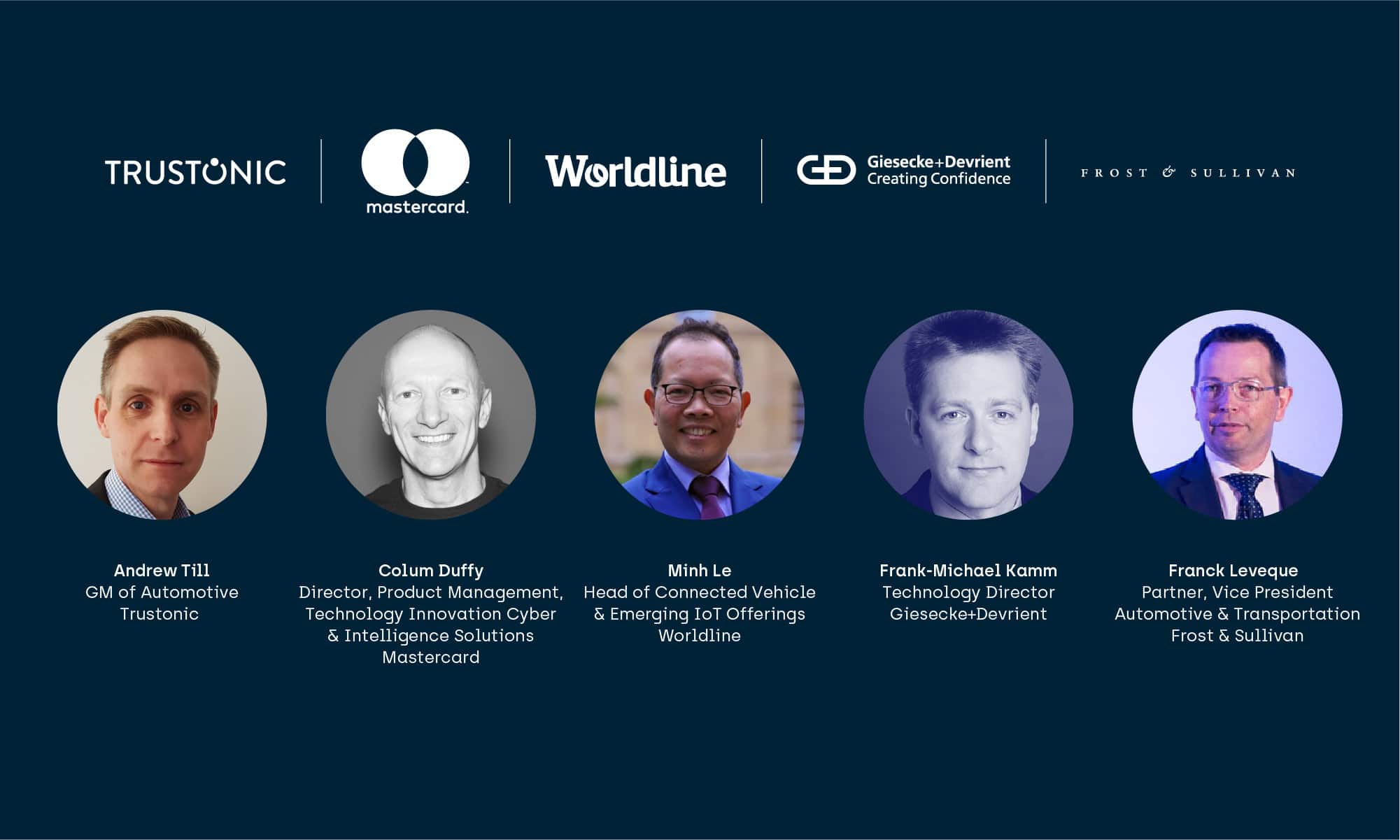 We hosted an industry insight and trend focused webinar on the 6th May at 14:00 BST. The session was led by Trustonic's, Andrew Till with industry guests confirmed:
Minh Le, Head of Connected Vehicle & Emerging IoT Offerings, Worldline
Franck Leveque, Partner, Vice President Automotive & Transportation, Frost & Sullivan
Colum Duffy, Director, Product Management, Technology Innovation Cyber & Intelligence Solutions, Mastercard
Frank-Michael Kamm, Technology Director, Giesecke+Devrient
As the automotive industry continues to move towards an ever more connected future, OEMs continue to seek new capabilities that can enrich user experiences. In-Vehicle payments is becoming a hot topic within the automotive industry with use cases ranging from paying for parking to enabling real-time content purchasing and much more. However, enabling payment capabilities requires integration with multiple new ecosystems and service partners that will bring both opportunities and challenges to traditional OEMs and Tier 1s.
This webinar aims to provide OEMs and Tier 1s with insight into both the challenges and opportunities that in-vehicle payments can deliver. At the same time, it also aims to provide players in the payment and services industries with insights into what it will take to successfully partner with the automotive industry.
The discussion will address issues such as:
Different options for payment solutions
The key pitfalls to be avoided
How to bring it in securely and to the broader ecosystem
Differences between the commercial and consumer markets
Catch up on-demand below
View the answers to the questions asked during our in-vehicle payments webinar here